Termite Control and Protection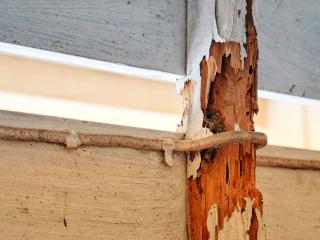 Formosan and Native Subterranean Termite Specialists
There are basically four treatment methods used for subterranean termite control—soil barrier treatment, pre-construction soil treatment, wood borate treatment, and baiting system. The best treatment for your home will depend on many factors that are unique to your home and your termite problem. A Termite Damage Repair Warranty is available on qualifying structures.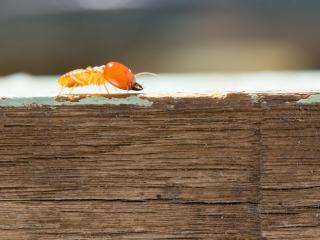 Treatment Methods
Soil Barrier Treatment - trenching and treating the perimeter of your home or commercial property with a liquid termiticide barrier.
Pre-construction Treatment—a liquid termiticide application to the foundation soil during the construction phase providing immediate protection for your new structure.
Wood Borate Treatment—a combination of borate-based products are applied directly to wood surfaces. This safe and effective process is commonly used with new structure framing, fences, and decks.
Baiting System—Your Sentricon® Authorized Operator The Sentricon® Termite Colony Elimination System protects structures from Formosan and Native Subterranean termites utilizing a monitoring and baiting process. Sentricon® eliminates the colony which removes the threat of structural damage. The Sentricon® System has eliminated subterranean termite colonies in homes like yours nationwide and is protecting hundreds of thousands of residential and commercial properties.
Why Baiting Is Best?
Termite bait technology has steadily advanced, and the bait category has gained greatly in acceptance among Pest Management Professionals (PMPs) and homeowners. Learn why termite baits are best for Certified Sentricon Specialists™ (CSSs), their customers, crews and businesses. Louisiana Pest Control is a Certified Sentricon® Specialist. For more information visit:
www.Sentricon.com
.